Lawyer Website Design Brampton
At Origin Web Studios, we create adaptable and dynamic websites that scale with your business.
We specialize in designing and developing high-performing websites specifically tailored to the legal industry. With a focus on user experience, responsiveness, and forward-thinking design, our custom website solutions support your legal practice's growth and expansion, while also anticipating future needs. Experience the difference of a targeted, SEO-optimized website that elevates your law firm's online presence and attracts new clients.
EXCLUSIVE LAWYER/ LAW FIRMS WEBSITE DESIGN AND DEVELOPMENT
We understand the importance of fostering long-lasting relationships with our clients. Our success hinges on delivering exceptional work that keeps our clients coming back, rather than relying on flashy sales pitches. We are committed to providing top-notch web design solutions for lawyers, incorporating cutting-edge development techniques and digital marketing strategies that yield tangible results.
Since our inception in 2019, our family-owned and operated business has prioritized personal attention, customer support, and measurable outcomes. Our skilled in-house web designers and developers in Brampton are consistently updating their expertise, utilizing the latest technologies to help law firms achieve their web design objectives. As a Website Design Company in Brampton, we believe in the perfect fusion of stunning web design, seamless user experience, robust technology, responsive website and integrated digital marketing.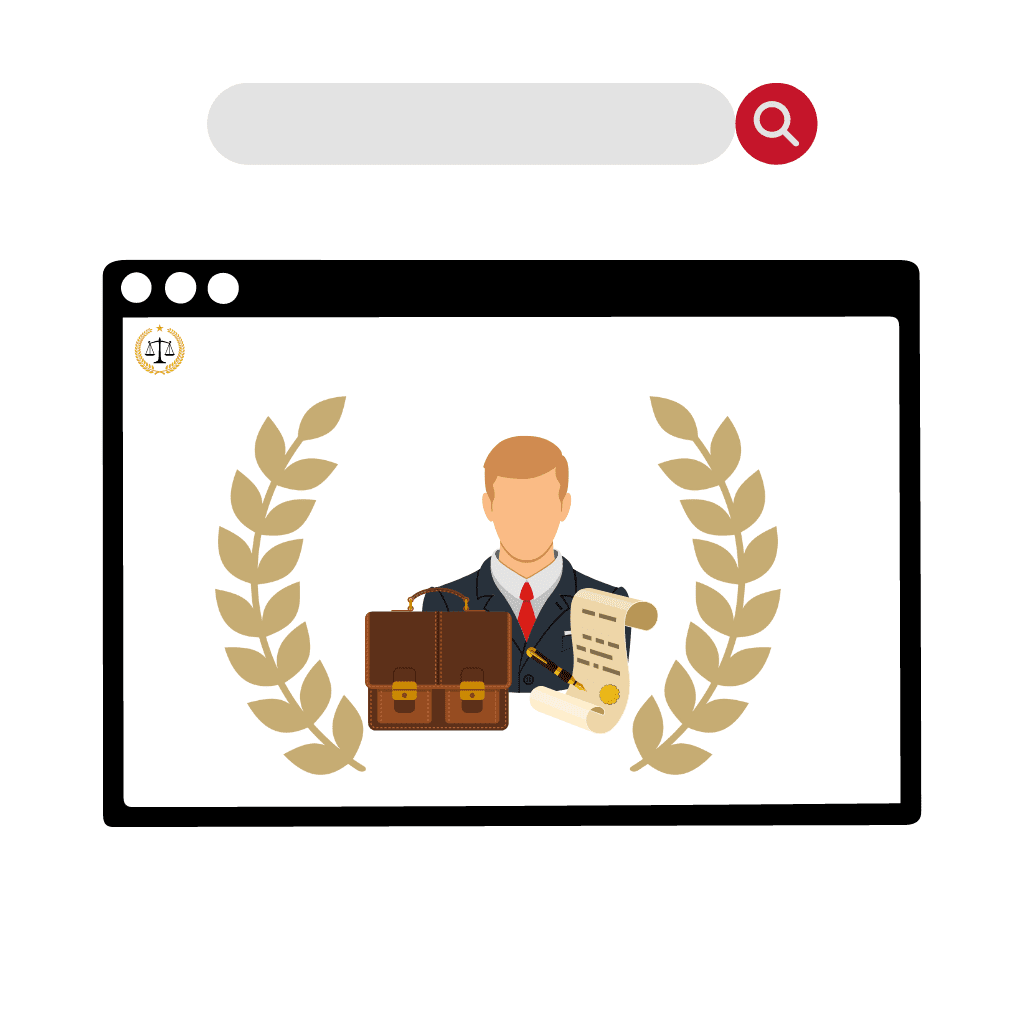 PROFESSIONAL WEB DESIGN AND SEO SERVICES FOR LAWYERS AND ATTORNEYS
Our extensive experience working with law firms of all sizes allows us to offer dependable and professional website design and SEO services tailored to the unique needs of the legal industry. Our unwavering dedication to customer satisfaction has helped countless law firms establish a competitive edge in their respective fields.
INDUSTRY-SPECIFIC WEB DESIGN SOLUTIONS
Established in 2019, our team has crafted a multitude of websites for clients across diverse sectors. We take pride in having collaborated with remarkable clients from Brampton, Caledon, Mississauga, Toronto, and other parts of the world. Our extensive experience and global reach enable us to deliver innovative web design solutions that cater to the unique needs of businesses in various industries.
Personal Injury Law

Criminal Defense Law

Family Law

Estate Planning and Probate

Immigration Law

Business and Corporate Law

Intellectual Property Law

Employment and Labor Law

Real Estate Law

Tax Law
Partner with Origin Web Studios and let us create a powerful, SEO-optimized website that drives your law firm's success to new heights. With our industry-specific expertise and commitment to excellence, we'll help you establish a robust and relevant online presence that sets you apart from the competition.
Lawyer, Law Firms and Attorney Web Design!
Why Choose Origin Web Studios for Your Web Design Needs in Brampton?
Local Brampton-based team of web design company
Our team of skilled designers and developers has the expertise to deliver high-quality, impactful websites that drive results for your business.
Custom solutions tailored to your business needs
Custom Websites based on the Client's requirements to cater their business needs.
Responsive designs for seamless user experience on all devices
We create websites that automatically adapt to different screen sizes, providing a consistent and enjoyable browsing experience for your visitors.
Ongoing Support and Maintenance
We're here to support you even after your website is live. Our ongoing support and maintenance services ensure your website stays up to date and performs optimally.
Frequently

asked

questions.
Get answers to the most frequently asked questions about Lawyer web design in Brampton.
A professional website design is crucial for legal professionals as it helps establish credibility, showcases expertise, and allows clients to easily find and contact you. An effective website design can also help you stand out from competitors, attract more clients, and ultimately grow your practice.
Absolutely! At Origin Web Studios, we create responsive web designs that look and perform beautifully on all devices, including smartphones and tablets.
Key features of an effective legal website design include a clear and easy-to-navigate layout, mobile responsiveness, a professional and modern design, informative content (e.g., practice areas, attorney profiles, case studies), a blog or news section, client testimonials, and clear calls-to-action (CTAs) to encourage potential clients to get in touch.
 It's essential to incorporate search engine optimization (SEO) into your website design to improve its visibility in search engine results. Targeting specific keywords related to your practice areas, such as "lawyer," "attorney," and "law firm," can help potential clients find your website when searching for legal services.
Regularly updating your website with fresh content, such as blog posts and news, can help keep your site engaging and relevant. Additionally, it's crucial to ensure your website is built on a secure platform, uses SSL encryption, and follows best practices for website security to protect both your and your clients' sensitive information.
The cost of a professionally designed website for legal professionals can vary depending on the complexity of the design, the number of pages, and the specific features included. It's essential to discuss your project's scope and requirements with a web design agency to receive an accurate quote.
The timeline for designing and launching a legal website depends on various factors, such as the complexity of the design, the amount of content needed, and any additional functionalities. Generally, a professional website design for legal professionals can take anywhere from a few weeks to a few months to complete. It's crucial to communicate with your web design agency to get a more accurate timeline for your specific project.
Success

stories

from

clients
Explore our review section to discover the incredible results we've achieved for our clients as a leading web design agency.